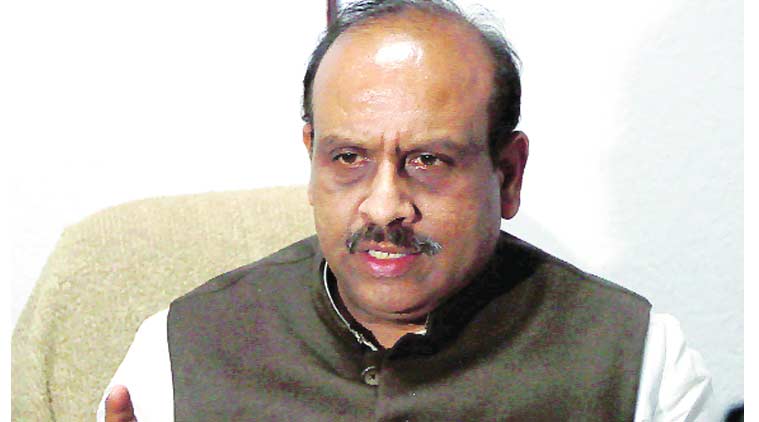 BJP's Vijender Gupta has accused AAP CM of trying to 'politicise' CBI. (Source: File Photo)
New Delhi, Jul 17 (PTI) BJP MLA Vijender Gupta on Sunday attacked Chief Minister Arvind Kejriwal for "policticising CBI" by claiming during his TalktoAK programme that the central agency was "run by the national president of BJP".
The attempt of the Chief Minister to politicise CBI by alleging that BJP president Amit Shah is running it is condemnable, the Leader of Opposition in the Delhi Assembly said in a statement.
"The non-serious attitude of CM is highly objectionable," Gupta said.
Share This Article Related Article
Delhi water tanker scam: Kapil Mishra takes fight to Vijender Gupta's moustache
AAP protecting 'corrupt' officials, ministers: Delhi BJP
Delhi water tanker scam: ACB registers FIR, to question Sheila Dikshit and Arvind Kejriwal
AAP criticizes Vijender Gupta's 'stand', says wife's corruption charges has made him 'restless'
DDCA 'Scam': Question hour persists in AAP, BJP tussle
Delhi BJP chief files CBI complaint on CWG
Watch Video: What's …