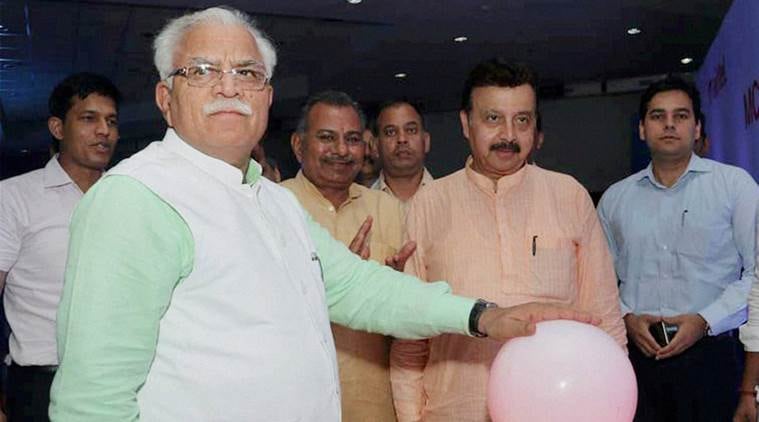 Chief Minister of Haryana Manohar Lal Khattar in Gurgaon. PTI Photo
Haryana Chief Minister Manohar Lal Khattar on Sunday said the election of well-educated persons to the Panchayati Raj Institutions has ushered in an era of change, which is quite visible in villages.
He interacted with the newly-appointed chief minister's 'Good Governance Associates'.
Khattar said the Associates would suggest how to better implement schemes and policies, give practical shape to them and accelerate the pace of work.
Share This Article Related Article
Odd-even gets support from an odd quarter: Haryana CM Khattar
Khap Panchayats useful in society, says Haryana CM Khattar
No intention to hurt anyone: Haryana CM Manohar Lal Khattar
AUDIO: Muslims can live in this country, but will have to give up eating beef, says Haryana CM Manohar Lal Khattar
Haryana CM Manohar Lal Khattar inducts 3 new ministers
Former RSS veteran Manohar Lal Khattar to be next Haryana Chief Minister, swearing-in on Oct 26
Watch Video: What's making news
Welcoming the associates, Khattar said 22 Associates, aged between 21 and 29 years, had been selected under a unique programme formulated according to the Prime Minister, Narendra Modi's vision of 'Sabka Saath-Sabka Vikas', which involves participation of the people in nation-building.
The A…