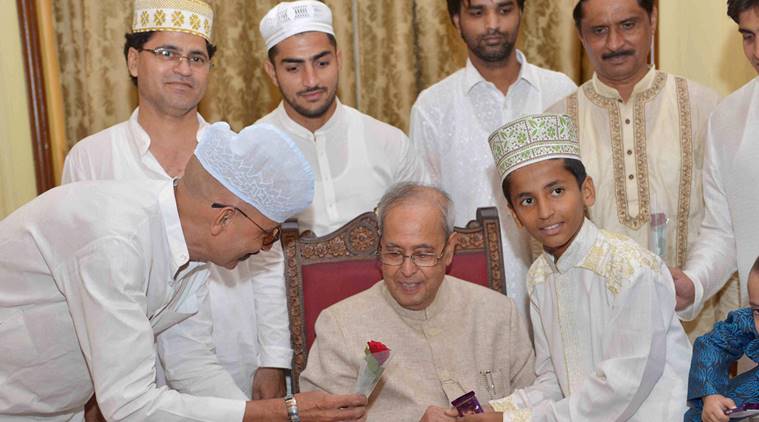 New Delhi: President Pranab Mukherjee receiving greetings from various people on the occasion of Eid at Rashtrapati Bhavan in New Delhi on Thursday. PTI Photo
President Pranab Mukherjee on Friday wrote to his Bangladesh counterpart Abdul Hamid conveying his condolences at the second fatal attack in the nation during an Eid gathering.
"I convey my heartfelt condolences to you and the people of Bangladesh at the second terrorist attack in quick succession in Bangladesh. Such a senseless attack on innocent people during the auspicious Eid festival is particularly shocking. My thoughts and prayers are with the families of the victims," the President said in his message.
He added that India stands with Bangladesh in its fight against terrorism, radicalism and fundamentalism.
Share This Article Related Article
US issues fresh travel alert for Bangladesh, asserts threat of terrorism is 'real'
Bangladesh Eid blast: Congress says nation should stand united against terrorism
President, Vice President greet nation on Eid-ul-Fitr
Bangladesh Eid blast: Here's how Twitter reacted
President Xi offers China's support to Bangladesh in fight against terrorism
Dhaka attack will make Bangladesh more 'resolute', says Indian High Commissioner
Watch Video: What's making news
An explosion took place during an Eid prayer…