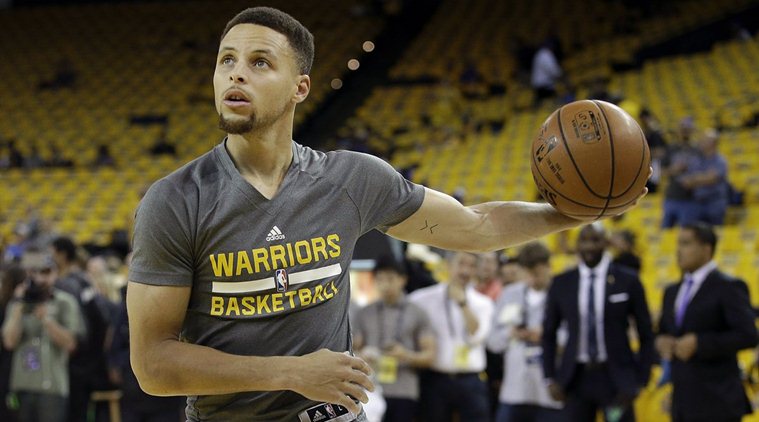 Steph Curry has garnered immense popularity throughout the NBA this season. (Source: AP)
A surprise chance to meet Golden State Warriors superstar and NBA MVP Stephen Curry has floored one young basketball camper.
The team has posted a video on Twitter of Curry knocking on what appears to be a dorm room door. The boy who opens the door falls to the floor when he sees who it is. Curry reacts with a laugh and helps the boy to his feet.
Some lucky basketball campers got the surprise of a lifetime