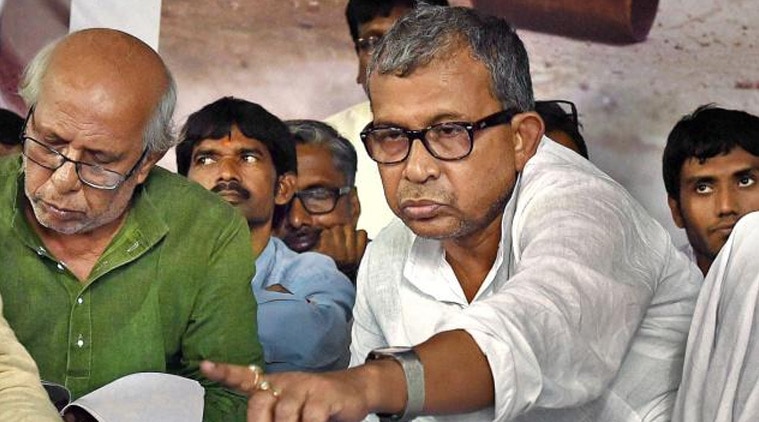 Congress MLA and PAC chairman Manas Bhunia. (File Photo)
As embattled Congress MLA Manas Bhunia refused to resign as PAC chairman despite pleas by his party colleagues, the state Congress leadership has decided to approach the high command to look into the matter and take suitable action.
The party MPs and state Congress chief Adhir Chowdhury, who would be in Delhi for the monsoon session of parliament starting tomorrow, will urge the high command to take "appropriate action against such anti-party activity", a senior Congress leader said on the condition of anonymity.
Share This Article Related Article
Bhunia's second PAC meeting: Congress, Left MLAs to stay away again
Manas Bhunia's PAC meeting today, Cong, Left members won't attend
PAC Chairman row: Won't resign, urge Cong to let me hold post for a year, prove myself, says Manas Bhunia
West Bengal: Congress MLA Manas Bhunia accepts PAC chairman's post
PAC chairman: Manas Bhunia won't resign, Bengal Cong goes to Sonia Gandhi
Why Dr Manas Bhunia is giving the Congress a headache in West Bengal
Watch Video: What's making news
"Indiscipline should not be tolerated in the party," he said.
The leader said the high command was aware of the pleas as well as a resolution adopted by 39 Congress MLAs appealing Bhunia not to step into the trap of the TMC and resign from the post.
In an …