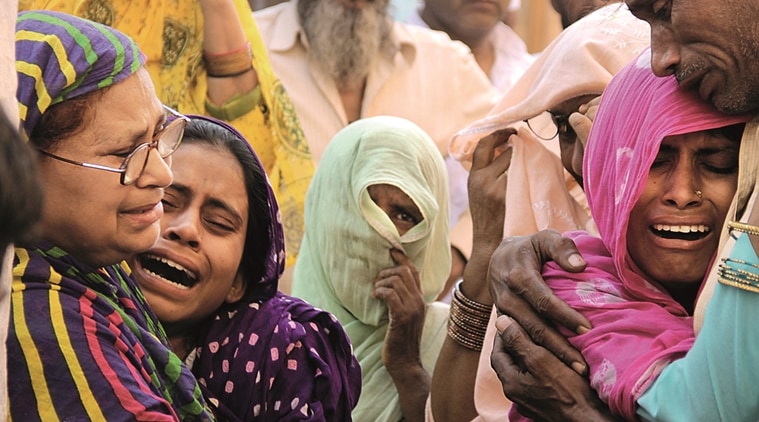 Akhlaq's family. File photo
TEN months after Mohammad Akhlaq was lynched by a mob in Uttar Pradesh's Bisara village for allegedly consuming beef, a local court has directed that an FIR be registered under laws related to cow slaughter and animal cruelty against the 50-year-old and six members of his family.
The directions were issued by judicial magistrate Vijay Kumar at the Surajpur district court on Thursday, under section 156 (3), on a petition filed by a Bisara resident on June 9. The petitioner, Surajpal, had based his plea on a report by a forensic lab in Mathura that a meat sample taken from the site of the attack belonged to "a cow or its progeny".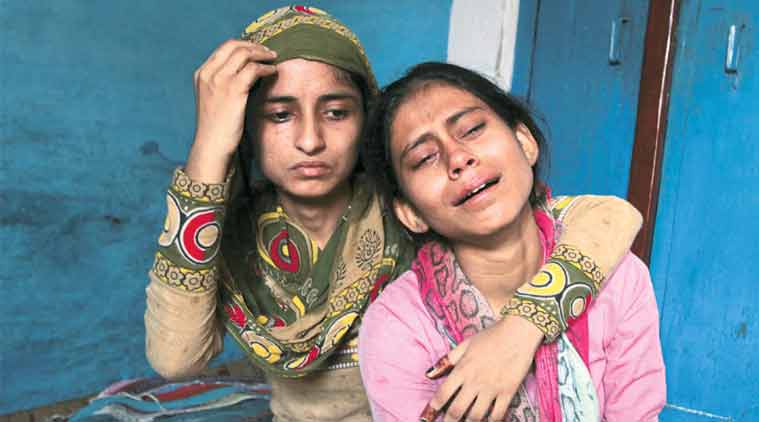 The petitioner had also claimed that another resident of Bisara had seen Akhlaq's family slaughter a calf (bull) on the afternoon of September 25, 2015 — three days before Akhlaq was beaten to death.
Share This Article Related Article
Amid 'new' info, Akhlaq lawyer targets 3 accused
Dadri lynching: Court orders FIR against Akhlaq's family for alleged cow slaughter
Dadri lynching: Plea in court for FIR against Akhlaq's kin
Dadri lynching: Villagers move court seeking FIR against Akhlaq's family
Act against Akhlaq family in 20 days or else: Dadri chorus
Dadri lynching: Meat at crime scene is of a cow, claims report, govt says won't affect case
Watch Video: What's making news
"The court on Thursday directed that an FIR be registered against seven persons — deceased Mohammad Akhlaq, his mother Asgari, wife Ikraman, daughter Shaista, son Danish Mohammad, brother Jaan Mohammad and his nephew's wife Sona," said Yusuf Saifi, the Akhlaq family's lawyer.
The latest order comes at a time when a case against the 19 accused facing charges related to the murder of Akhlaq is being heard at a fast track court in Surajpur. The Gautam Buddha Nagar police has submitted a chargesheet in the case but charges against the accused are yet to be framed in court.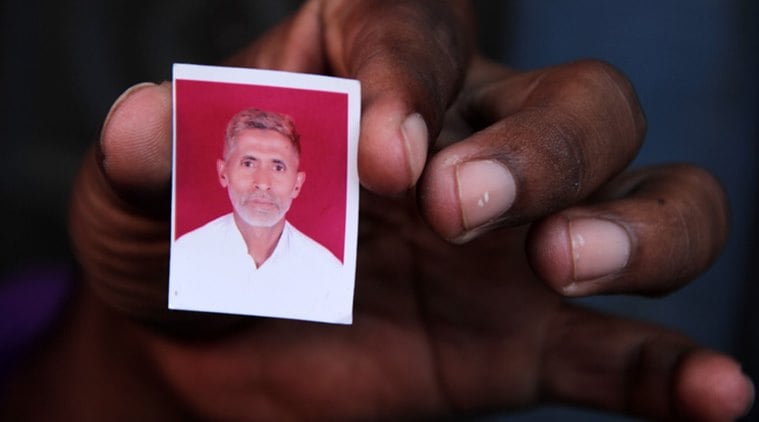 Mohammed Akhlaq.
Reacting to Thursday's order, Jaan Mohammed said that Akhlaq's family had full faith in the judiciary that "the truth will come out", while local BJP leader Sanjay Rana, the father of one of the accused, said "truth has prevailed".
Gautam Buddha Nagar SSP Dharmendra Singh said police had not "received a copy of the order yet".
"We respect the judiciary and we are going to offer every help possible in the investigation. A fair and unbiased inquiry should be carried out. We should be questioned and investigated and so should the other party. We are confident that the truth in the case will come out," said Mohammad.
Akhlaq's elder son, Mohammad Sartaj said, "My family members welcome the court order and they are ready to cooperate in the investigation. They have full faith in the judicial system. They are fully confident and 100 per cent sure that these allegations are totally fake and lack any basis. If a fair investigation is done, the truth will come out. Everybody will come to know that these were fake allegations, made only to pressurise the family to compromise."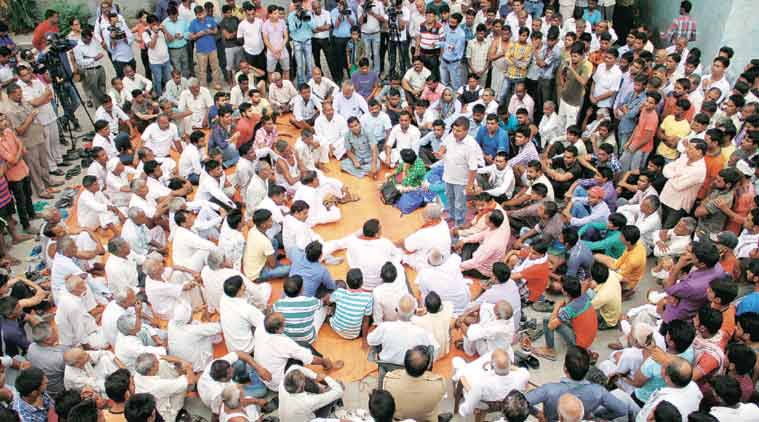 Rana, who had earlier threatened to hold a mahapanchayat if an FIR against Akhlaq's family was not registered, said, "Truth has prevailed finally. We are going to hold a small meeting in Bisara tonight to decide our next course of action."
SSP Singh said, "The government has informed us that the court has issued an order to register an FIR in the Bisara case. We will register an FIR as directed by the Hon'ble Court and then carry out the investigation based on merits."
Prior to approaching the court, the petitioner had filed a complaint at the Jharcha police station, seeking the registration of an FIR on charges of cow slaughter against seven persons. "The co…