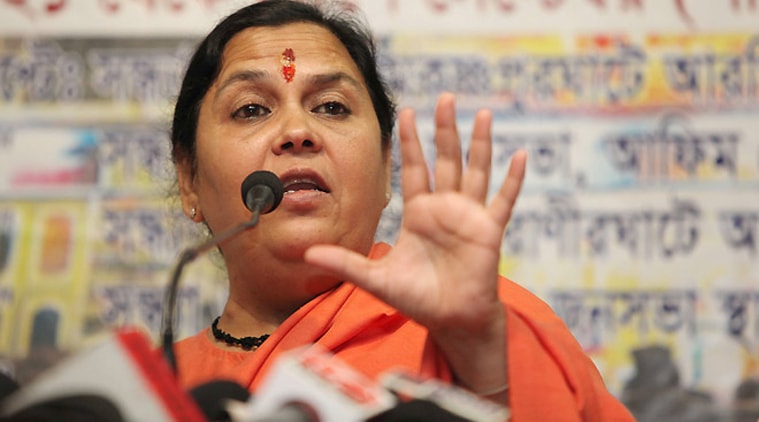 "It is a historic moment… for the first time the river is being cleaned with wholesomeness," Uma Bharti said
The Modi Government will commence the execution of its ambitious 'Namami Gange' on July 7 with the launch of 300 projects including those of STP installations aiming to clean the holy river and ensuring its unfettered flow.
The entry-level project activities include ghat and crematoria construction/repair, river front beautification, installation and repair of sewage treatment plants (STPs) and others work will be launched simultaneously from over 104 locations initially in all five basin states of Ganga.
Union Ministers Nitin Gadkari, Uma Bharti, Narendra Tomar and Mahesh Sharma will launch the works in Haridwar during an event, which will also be attended by Uttarakhand Chief Minister Harish Rawat.
Share This Article Related Article
PM Narendra Modi likely to launch work on Clean Ganga action plan mid May
Clean-up part III: AAP govt, Centre join hands for Rs 825-cr Yamuna action plan
Clean Ganga: Public, private firms to get urban sewage treatment job
RSS to 'assist' Modi's Clean Ganga project
Govt proposes over Rs 2,000 cr for Ganga Conservation Mission
Web special: Here is what stands in way of Ganga's path to redemption
Watch Video: What's making news
"It is a historic moment… for the first time the river is being cleaned with wholesomeness. We will show phase I of Ganga cleaning in October 2016, while the second phase will be completed two years later," Bharti told reporters in New Delhi.
She said that on July 7 the government will also launch an application to monitor level of pollution in the river.
Gadkari and newly-appointed Ministers of State for Water Resources, Vijay Goel and Sanjeev Balyan, were also present during the briefing.
Transport Minister Gadkari said it is "satisfactory" that the government is going to begin the work on July 7. He asserted the projects are being launched after conducting detailed scientific study and will involve use of "best of the world" technologies to ensure river pollution is averted.
Referring to 'Moksha Dham' works, which relate to construction/repair of crematoria located along the river, Gadkari said the projects will be implemented without hurting public sentiments attached to the holy river even as air and water pollution is kept under check.
He also rejected claims that the programme works are taking off late, saying he was "rather surprised" the projects are being launched "within such a short span" notwithstanding complexity involved in it.
Meanwhile, on asked about Balyan and Goel joining the Water Resources Ministry following expansion of Union Ministerial Council yesterday, Bharti said she was "waiting for the appointments to happen for many days".
She hoped their joining the ministry will "increase pace of work" in the Ministry which handles crucial subjects of river-linking and Pradhan Mantri Krishi Sichayee Yojana (PMKYS) besides the Namami Gange programme and "alleviate the burden".
"We were waiting for MoS for many days. Sanjeev Balyan is an expert of agriculture. We are implementing PMKYS (irrigation scheme), river-linking and Ganga mission which are big projects.
"These can't be achieved without these MoS. Hence, their joining ministry will increase the speed and our burden will be shared. We were working with pace, but the burden will be shared," she added.
On the issue of tanneries, sugar mills, distilleries and other industrial units in Uttar Pradesh's Kanpur adding to pollution level in the river, Gadkari said the government has studied the problem and drafted detailed project reports (DPR) in it…