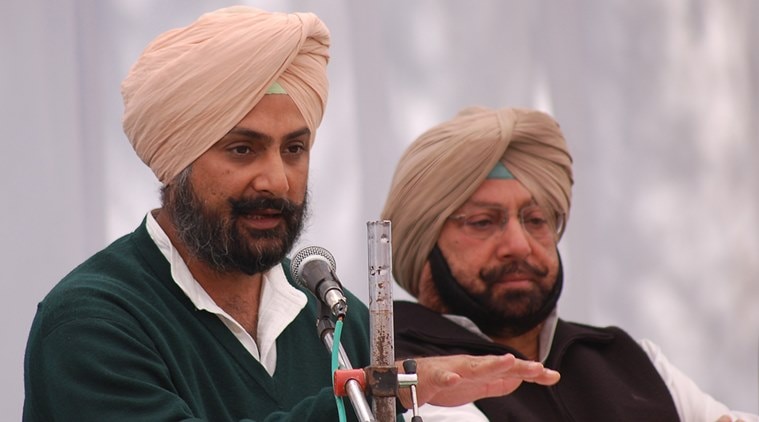 Raninder singh and Capt. Amarinder Singh during a press conference at press club in Chandigarh. (Source: Express photo by Jasbir Malhi/File)
Punjab Pradesh Congress Committee (PPCC) President Captain Amarinder Singh's son, Raninder Singh, again failed to turn up to the Enforcement Directorate (ED) office on Thursday and Rio Olympics game was the reason cited by him for not appearing before ED.
Raninder sought the exemption from appearing in ED office on the pretext that since he was president of National Rifles Association of India and due to his engagement in the Rio 2016 Olympics he was unable to come, said sources.
Share This Article Related Article
Captain Amarinder Singh's son fails to turn up at ED office
Will be on ED radar next: Captain Amarinder Singh
Captain Amarinder Singh slams Jaitley for 'fraud notice' against his son
ED summons his son, Amarinder Singh lashes out at FM Arun Jaitley
Punjab: Preneet Kaur too had a Swiss account, claims AAP
Amarinder's son gets court summons over foreign accounts
Watch Video: What's making news
ED had first summoned him for June 16 but after he did not appear before ED on that date citing health reasons, he was issued another summons on July 4 to appear on July 14.
Captain's son was summoned for allegedly violation of Foreign Exchange Management Act (FEMA).
ED sources said that the next dat…