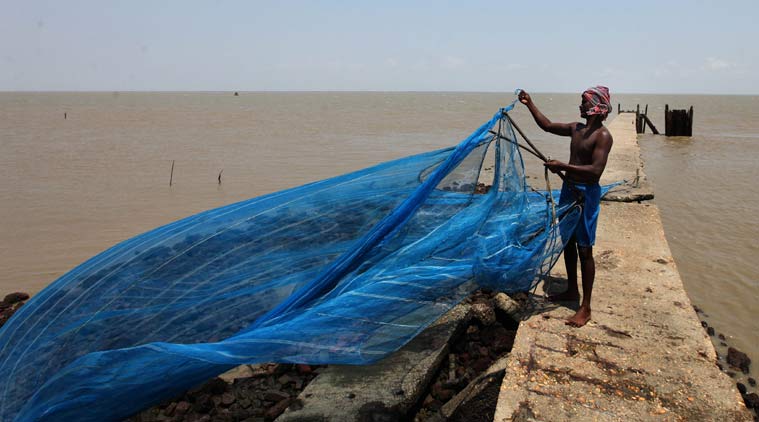 The frequent arrest of Indian fishermen by Sri Lankan navy remained unresolved despite high level talks since 2014. (Source: File)
The Sri Lankan government is considering a proposal to issue permits to a limited number of Indian trawlers to enter the International Maritime Boundary Line in an attempt to minimise illegal, unreported and unregulated fishing, a media report has said.
Defence Ministry Secretary Karunasena Hettiarachchi said that a licensing system was being explored.
"We have not finalised it. It is a very sensitive issue for both sides," Sunday Times quoted him as saying.
Share This Article Related Article
John Kerry vows to deepen ties with Lanka, two countries to start annual partnership dialogue soon
Bringing back five fishermen from Sri Lanka 'high priority': Centre
Jayalalithaa writes to PM against Indo-Sri Lankan military exercise
Isle of opportunity
India hands over 16 fishermen to Sri Lanka
Ready to amend statute,empower Tamils: Lanka
Watch Video: What's making news
Technical proposals will be drawn up and submitted to the Indian Government through diplomatic channels, Hettiarachchi said, declining to give further details.
Yet the proposal which came from the Indian side is likely to face strong opposition the paper …