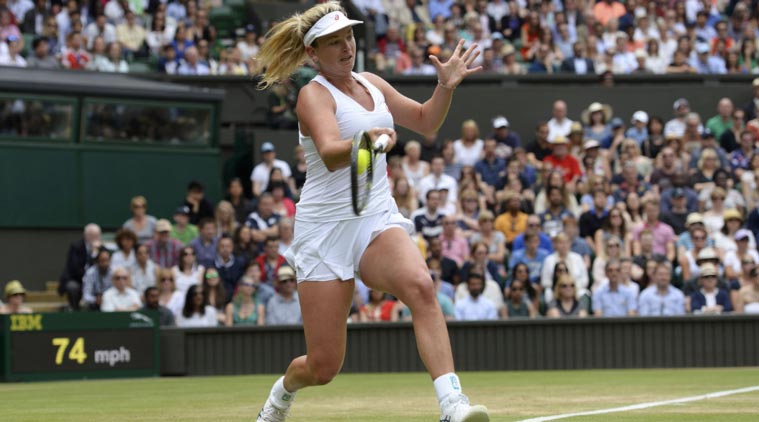 Coco Vandeweghe will next play 21st seed Russian Anastasia Pavlyuchenkova. (Source: Reuters)
American Coco Vandeweghe got the Wimbledon Middle Sunday party started on Centre Court, beating sixth seed Roberta Vinci 6-3 6-4 in front of an excitable crowed who scooped tickets online for the extra day's play after rain delays scrambled the first- week schedule.
Even before the pair had struck a ball, Mexican waves were rippling around court and an unexpected spurt of water from the mechanism on the open roof forced a few unlucky fans to briefly raise their umbrellas on an otherwise dry day.
Vandeweghe hailed the happy atmosphere, with fans, who would have only known there were coming on Saturday afternoon, cheering at every exhibition-style shot and line challenge.
"It was amazing, really was quite cool. It was similar to (last year) when I played Maria (Sharapova) on quarter-final day. The crowd was really into it," the 27th seed said as she came off court.
Friends Beverley Purcell and Rebecca Rumsey had travelled from Birmingham, some 100 miles north of London, after striking lucky and bagging two of the 22,000 tickets on…